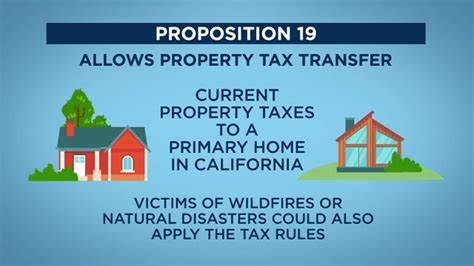 THINKING ABOUT RELOCATION?
You might be eligible for a
PROPERTY TAX BREAK
With the passage of Proposition 19, qualified homeowners can transfer the current taxable value of their primary residence to a replacement residence anywhere in California.
Regardless of replacement residence value (with adjustment if "greater" in value).
Within 2 years of the sale.
Up to 3 times.
To qualify, a homeowner must be age 55 or older, severely disabled, or must be a victim of wildfire/natural disaster.
This tax break is also extended to Californians inheriting property from a parent/grandparent if the property is used as a primary residence